Relocation Service ist eine Dienstleistung von Menschen für Menschen. Wir geben stets unser Bestes so schnell, reaktionsstark und zuverlässig wie möglich zu sein. An dieser Stellen möchten wir lieber unsere Kunden selbst zu Wort kommen lassen, die wir bei ihrer Relocation zufriendstellend begleitet haben.
Lesen Sie hier die Kommentare unserer Kunden:
Lean Support Manager, deutscher Industriekonzern – Relocation einer Familie von Brasilien nach München
"Der beste Aspekt Ihres Services war die Zugänglichkeit, Verfügbarkeit, Kontakt per Mail o. Telefon, Sensibilität auf einzelne Bedürfnisse eingegangen und die richtige Kommunikationsform gewählt zu haben, rasches Antworten, Ansprechpartner / Stellvertreter immer rechtzeitig genannt, etc. Also eigentlich recht gute Erfahrungen gemacht (auch wenn ich selbst nicht der einfachste Kunde sein mag :).
---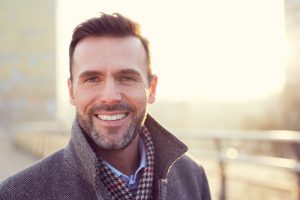 D&I and TMOD Specialist, Internationaler Pharmaziekonzern – Relocation von Österreich nach Oberbayern
"Es war sehr einfach und unkompliziert mit Start-Up Services zusammenzuarbeiten:
– alles ging immer sehr schnell
– ich musste daher wenig über irgendwelche Bedingungen, Verträge usw. nachdenken
– sympathisch und freundlich
– auch auf weitere Leistungen aufmerksam gemacht
Ich bin wirklich sehr zufrieden und die Bewertung sieht daher sehr positiv aus."
---
Business Service Excellence Head, International pharmaceutical company – family relocation from Singapore to Munich
"Having had 5 international company moves over the years I had low expectations of the value of the meeting, based on previous experience. In this case, Helga and Philip were excellent and I spent an extremely valuable couple of hours with them, where I learned a huge amount of valuable information that I am following up on today. They have also arranged for me to meet with BIS school tomorrow as a back-up in case MIS do not have places for January. Thanks again – this was highly appreciated."
---
VP Technology and Managing Director, International online travel search engine – family relocation from USA to Berlin
"Thank you so much for all the help!! You did a great job making us quickly feel comfortable in Berlin. You found us a beautiful apartment that perfectly fit our needs. This relocation would have been much more difficult and time consuming for me without you.
Thank you thank you thank you!! :)"
---
Associate for the Infrastructure Business Line, Global private equity investor – relocation from London to Munich

"…Thank you again for your help with the visa process and the registration here in Germany. You and your team made it all very easy for me. Thanks."
---
Area Manager, Luxury car manufacturer – relocation from France to Munich
"I want to seize this opportunity to thank-you for your professionalism, as well as my relocation consultant and the entire Start-up Services team, during this apartment search. It is comforting to know we are well supported and can continue to focus on our jobs during these important changes."
---