We offer relocation services that will help your employee during the relocation to another country or city. Our services include a range of useful well-proven business processes to support your HR department to transfer employees, their families, and/or entire departments of a business to a new location. Not only your employee but your entire organization will benefit from our relocation and immigration services – reducing the stress and hassle of relocating employees and new hires.
As an agency we provide relocation services to direct and manage the process of relocation including arranging necessary documents (visa, work permit, resident permit, long-term stay permissions), finding a new house (accommodation), finding a job for the partner or "trailing spouse", finding a school for children (education) and introduce expatriates to the local culture.
Since 1983, Start-Up Services offers programs for all mobility matters and is owner-managed since day one. As a pioneer in the industry, our relocation services portfolio has set standards and influenced the industry's high professionalism. Our standing customers are global players, traditional enterprises, mid-market and start-up companies accross all industries.
Certified Quality in relocation services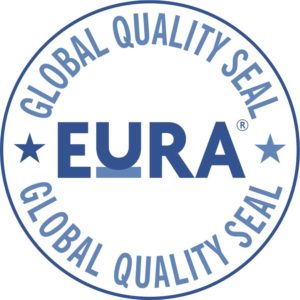 Start-Up Services GmbH is a relocation service provider who is a member of EuRA (European Relocation Association) and is bound by their ethics and rules of conduct. The stated aim of EuRA is to spread knowledge and understanding of the issues surrounding employee mobility. Further, EuRA enhances industry performance standards by communication and education. Start-Up Services GmbH obtained the EuRa Global Quality Seal in February 2010.
Based on an ISO 9001 process management model, the EuRA Global Quality Seal specifies the processes and KPI´s that reflect the very highest standards in relocation services. As a member awarded with the EuRA Global Quality Seal, Start-up Services GmbH demonstrates a total commitment to quality in relocation service.