The employment contract or the assignment letter has been signed, the visa has been applied for – but what awaits the Transferee really in his new home country Germany? What surprising habits await me when looking for a place to live, regarding bureaucracy and everyday life? Start your new adventure of relocation to Germany, but with less surprises.
Better prepared with 9 insider tips for your relocation to Germany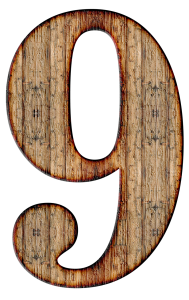 For better preparation, we give a concise overview of some peculiarities that will emerge when moving to Germany:
Housing search: German landlords choose their tenants very carefully. Tenants have many rights in Germany and a landlord has difficulties to get rid of the tenant.
In most metropolitan areas, looking for a flat is like looking for a job and there is a lot of competition and a fast pace. Unlike many other countries, in Germany, the landlord usually pays the commission for the real estate agent.
It is also important to know that in Germany unfurnished apartments are completely empty, without built-in wardrobes, not even lamps or curtain rods are available. Usually no kitchen is installed, only the sanitary facilities in the bathroom and toilet are standard. Partly furnished apartments are uncommon and there are either fully furnished or unfurnished apartments.
 Net salary: The salary is transferred in Germany to the employee as a net salary. It is highly recommended to get an approximate calculation of the net salary from the human resources department or via a gross net calculator online in advance. All taxes, social security and compulsory insurance, both employee and employer contributions, are deducted directly from gross salary.
Church tax: In Germany, members of certain faiths, such as Protestants and Catholics, are subject to church tax. The church tax currently amounts to 8% of income tax. Every baptized person is counted as a member of a church, the actual practice of the faith is not relevant. Those who do not want to pay church tax must leave the church officially and this requires a personal appearance at the authorities.
Health insurance: In Germany, health insurance is compulsory. Every employee must notify their employer of their health insurance membership on the first day of work. All family members moving to Germany must be insured as well. As a rule, the transferee should take care of the health insurance before entering the country. There is the statutory health insurance, as well as optional private health insurance for employees with an income above a certain limit (2018: yearly gross income € 59,400).
Child benefit: The German state supports families with an income-independent monthly payment – the child benefit. Anyone who receives an income that is subject to social insurance contributions in Germany and whose children live in Germany (or the EU) can apply.
Driving license: All driving licenses except EU driving licenses must be converted within 6 months after the first registration in Germany into a German driver's license. Depending on the country of origin of the driver's license, either the theoretical and / or practical driving test or no exams are necessary. The transcription process with exams is time consuming and should be started as soon as possible after entry.
Obligation to register: In Germany, it is required to notify the local authority about each move to and within Germany. The deadline for the registration is currently 14 days. Anyone who is too late or doesn't register at all has to expect legal consequences.
Opening times: In Germany, the opening times of shops, supermarkets and shopping centers are determined by the federal state. On Sundays and public holidays, all shops are usually closed, exceptions are only around stations and airports. There is usually no 24/7 shopping, depending on the region, closing times are at 7 or 8 pm, only in a few regions such as Berlin, supermarkets are also open until 10 or 11 pm.
Broadcasting fee: In Germany every household has to pay a monthly fee for the public television and radio stations. As soon as you are registered in Germany, you will be contacted by the broadcasting service and asked to pay the monthly fee of € 17.50.
If you liked our condensed overview and you have more questions about moving to Germany, feel free to contact our Relocation experts.