Today's article is about the housing market of the second largest city in Bavaria – Nuremberg. Together with its neighboring towns Fürth, Erlangen, Schwabach and the bordering communities, more than 1.3 million people live in the metropolitan area of Nuremberg. Among them are also numerous expats. And Nuremberg's population is growing rapidly. With an increase of 6% between 2010 and 2015, last year, the city was able to record almost 7,000 new residents.
Government reacts to rising demand for housing
On the one hand, many young people move to the university town due to their education. On the other hand, Nuremberg attracts a lot of jobseekers because of the high number of international corporations and financial service providers located in the city. Also, more and more investors are coming to Nuremberg.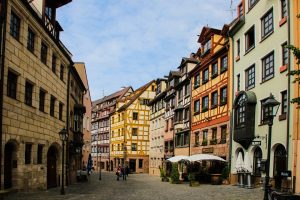 Despite the growing demand, relatively few new buildings were constructed in the 2000s. Since 2013, the housing construction was extended. In 2014 (1,573 apartments) and 2015 (1,493 apartments), this tendency continued. With the urban development concept "Living in the year 2025", politicians want to meet the challenges. These are seen in particular in the lacking availability of building land and the high building land costs. The lack of apartments in the lower price segment is also criticized.
Current rental prices
According to the Housing Market Survey 2016 carried out by the Economic Department, the average net rent in Nuremberg in 2015 (latest figures) was 8.47 € / m² for existing apartments and 11.16 € / m² for new housing. Since then, prices have risen.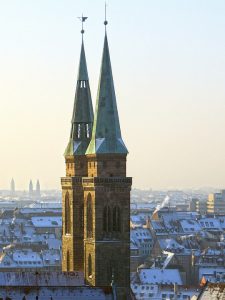 In the top locations of the city, rents come to about 14.50 € / m². Preferred residential areas are located next to the city center, especially in the north of Nuremberg. As the south of the city generally offers cheaper rental prices, many areas there are also used commercially.
The purchase prices have increased sharply, as well. From 2012/2013 to 2014/2015, they rose from 1.870 € / m² to 2.209 € (+ 18%), with existing apartments experiencing a significantly higher price increase.
Relocation to Nuremberg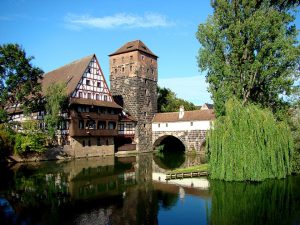 Last month the consulting firm Mercer published the ranking of the study Worldwide Quality of Living Survey. Nuremberg was again among the top 25 of cities with the highest quality of life. This year, the Bavarian town ranked 23 worldwide.
Nuremberg has a lot to offer. And with professional support, in spite of the tense situation, finding a nice place to live is easy to master.