The second part of our series about the housing markets in Germany is dedicated to the rental market Frankfurt am Main. The city of skyscrapers, banks, the ECB and the stock exchange is considered to be the financial capital of Germany. There are also attractions such as the important traffic junction Frankfurt Airport and the exhibition center. Thus, Frankfurt is an important economic center that has been attracting many business people and workers from Germany and abroad for decades.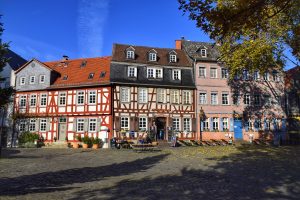 In addition to the famous skyscrapers, Frankfurt also shows a completely different – its historical – face. Whether it is the Römerberg or the half-timbered houses and cider pubs or the idyllic banks of the Main river. Here you can feel the Hessian local atmosphere, which gives the cosmopolitan city a village character. In addition, it has a relatively small total population for a metropolis of only 736,000 frankfurters.
Rental rates continue to grow
As the fifth largest city in Germany, the Hessian metropolis continues to have a higher demand for real estate than supply. This results in a continuous increase in rents. Thus, with an average rental price of € 13.58 per month (Q4 / 2017), Frankfurt is still below Munich (€ 17.28 per month), but nevertheless in the top spots among the major German cities. In comparison, the average rent was € 11.17 back in 2012.
According to Statista, the districts with the highest rental prices are the most popular, for example the Westend – North, Westend- South, Nordend-West, Nordend-East, Old Town, Bahnhofsviertel, Gallus, Gutleutviertel and Bockenheim with Bornheim and Ostend.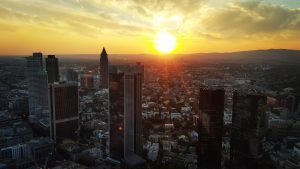 It is expected that the number of Frankfurt residents will increase by another 80,000 people before 2030. So in order to meet the high demand, the city advances construction of new buildings. Among other things, new neighborhoods are planned, for example an area in the northwest at Niederursel, one east of Bonames, the area An der Sandelmühle / Heddernheim and the Ernst May district in the northeast of the city.
Challenges on the rental market Frankfurt
Also and particularly for new Frankfurters, the tense rental market situation is becoming a challenge. Especially for newcomers from abroad, who are fighting the language barrier at the same time, the home search can be a lengthy and frustrating undertaking.
In times of a shortage of skilled workers, more and more employers are offering their new employees from Germany and abroad assistance in finding accommodation through professional relocation services. This way new colleagues are being relieved at the beginning and can get started in the new job right away.
If this offer is also interesting for your company, you can always rely on our know-how in the housing market and with authority matters. We look forward to assisting your employees and answering all your questions.