Is Trump not your president? Are you seriously considering saying goodbye to the United States? Maybe you should look into immigration to Germany? It is not as difficult as you might think.
And maybe you did not expect this, but Germany is the second most popular migration destination after the U.S., in a worldwide comparison.
How to prepare your immigration to Germany from the U.S.
The first step of course would be to find a job in your desired area in Germany. To come to Germany to explore possible living areas and for job interviews, US citizens can enter Germany without a visa for a period of 90 days.
Some resources to find jobs in Germany can be websites (e.g.www.toytowngermany.com or de.indeed.com/) or you might have the option to go abroad on an international assignment from your US employer.
How to obtain the work and residence permit
To start working legally, US citizens need a German work contract or assignement letter. You can come to Germany without a visa for up to 90 days within a half year, but strictly for non-business reasons. This implies your first step after your arrival will be the application for a residence permit. Before you can start this process you will need to register at the registry office of your district.
After registration you can apply for a residence and work permit based on your work contra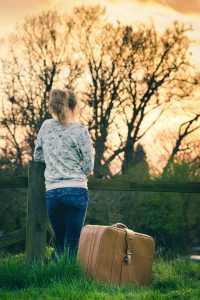 ct and many more documents like university diplomas, marriage certificates, biometric photos etc. Depending on your employment in Germany you will receive a standard residence permit (Aufenthaltstitel), or a so called "Blue Card" (Blaue Karte). The second permit is the European version of a residence permit for highly qualified professionals.
To avoid any bad surprises it is very advisable to get in touch beforehand with an immigration specialist at least 1-2 months before your arrival. The immigration specialist can start a pre-check with your future aliens department in Germany. The pre-check will give you confirmation whether you are applicable to receive a residence permit in Germany.
So before you pack your bags, please get in touch with us. Also a good resource for skilled workers and professionals is the german portal http://www.make-it-in-germany.com/en.